01 03 13 - 17:20


Houston Tracker is a native music editor for the Z80-based line of Texas Instruments graphic calculators.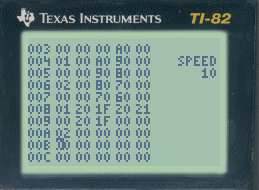 Features: 1-bit PFM sound (similar to Huby, Octode, SpecialFX), 4 tone channels + 2 interrupting drum sounds, (pseudo-)stereo sound, compact editor+player, linear song data, no patterns
Note that this is an early beta, which currently works on TI82 only. Furthermore some important features like copy/paste are not implemented yet.
three comments