29 Апрель 2011 at 6:54 pm, posted by irrlichtproject
A new album by MISTER BEEP has appeared on Coucou Netlabel!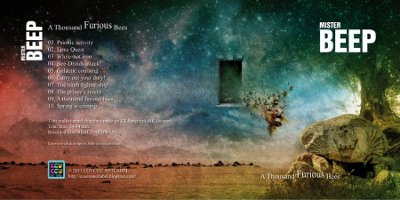 from the info file:
Hi there. After my previous minimal chiptune album - 2 channels only - I decided to make on my ZX Spectrum 48Kb something as developed as possible with the machine. I must admit I'm pretty proud to give you my the newest album containing 10 multichannel 1-bit chiptunes, having from 5 to 9 channels.


(read more)